Our Minimally Invasive Smile Design Ethos
Many years ago Dr Hugo Hagen attended a smile design veneer course where the protocol was all about minimal drilling and preserving natural tooth structure when applying veneers. He was so impressed by the concept that he decided that day to develop a non-drill protocol at his own practice to preserve natural tooth structure, especially in the field of smile design.
The Highgate Dental Protocol
We will consider Invisalign or orthodontic treatment before we consider any other smile enhancement treatment.
When we do veneers we will only select cases where we do not need to drill and remove enamel, or where only minimal adjustments are needed.
Our smile design ethos is make sure your natural teeth are completely preserved and any smile design treatment is "added" to the natural teeth. Thus if any of our patients ever change their mind they can revert back to their natural teeth.
We believe smile enhancement should be available to as many people as possible so affordability and working to your budget is key.
What is does Smile Design involve?
Your Smile Design Assessment will help us create the most suitable treatment plan for your individual case. Advanced Digital Smile Design planning allows us to deliver accurate predictable treatments with our Exocad Smile Design system. Using 3D software it allows you see what your final smile would look like, before you start any treatment.
Smile design doesn't only mean veneers – our challenge is to give you the smile you love using the right treatment options. Smile design could include any of the following:
Orthodontics
Composite Bonding
Veneers
Teeth Whitening
Gum re-contouring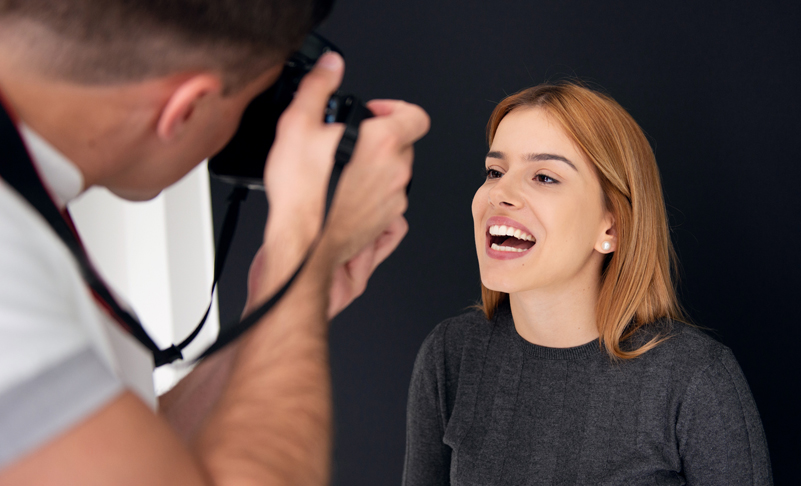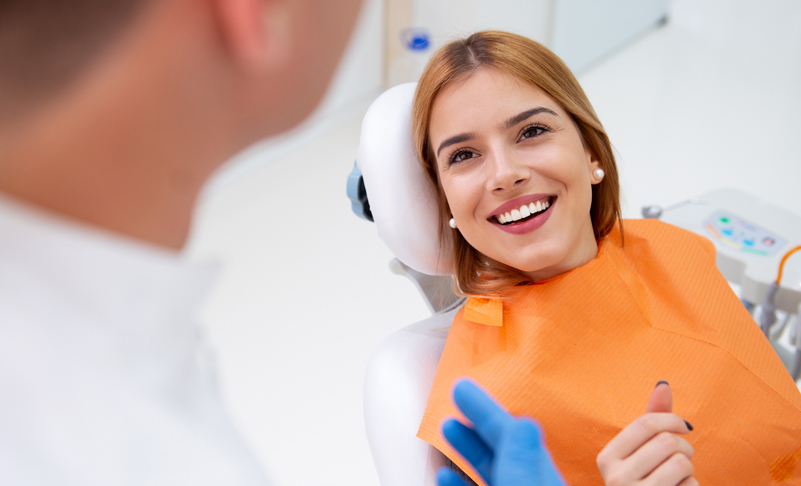 What is considered in a Smile Design assessment?
Tooth Colour – we assess the tooth shade and sometimes find that whitening is all that is necessary to improve a smile.
Tooth Shape – some cases only require composite contouring of individual teeth and this treatment is an excellent way to enhance a smile at minimal cost.
Tooth Position – for badly positioned teeth we will consider orthodontic treatment before we consider any smile enhancement treatment. For example, before considering veneers we'll first look at the position of the teeth and sometimes a referral to one of our Invisalign Specialists or orthodontist means that your smile design program will start with straightening your teeth using a low-visibility brace. Once you have completed the orthodontic treatment we can then decide if veneers are still needed.
Smile Design FAQs
What cutting-edge treatments are available at Highgate for aesthetic dentistry?
Digitalised non drilling smile design planning allows us to deliver accurate predictable treatments. We have access to the Exocad Digital Smile Design system which allows you to see the design proposals on your phone, before you start any treatment. We will ask your opinion and we can then make the adjustments digitally. Once you approve the design we then proceed to finish. We can also do digital predictions with orthodontic treatments.
I have crooked teeth, is it better to have braces or veneers?
If you have crooked teeth or gaps between teeth, it is often much better to have orthodontic braces first, rather than porcelain veneers. At Highgate Dental we believe that moving teeth into the right position naturally is the most minimally invasive treatment option. Some subtle 'cosmetic contouring' with composite materials and teeth whitening can then be used to finish off and make a smile look perfect. However, if teeth are severely worn, damaged or heavily discolored, then sometimes porcelain crowns or veneers can be a better option – each case has to be assessed by the dentist, as no two patients have the same situation. Come in for a Smile Makeover assessment and we'll discuss what's best for YOU.
Affordability! Can I afford smile design?
Cosmetic dentistry is affordable in a broad sense. We classify contouring a few front teeth with some whitening as cosmetic dentistry. When we have a smile design patient in the chair I would sometimes ask them what their budgets are and then once we have an idea we will customize a treatment to suit the needs and budget of that patient. Just replacing a stained front filling with a bright new one work wonders. We love creating beautiful smiles for everyone!!
Cost of Smile Design
All of our treatment plans are tailor-made with full transparency on cost.
FREE Consultation for Smile Design
Without meeting you and discussing your needs, we can't tell you what your options are. With that in mind, we are happy to offer free consultations, as this is a big decision for most people.
We are careful to take budget, comfort and appearance into account when explaining all the available choices and there is never any pressure to proceed, and certainly not on the day.
0% Interest Free Finance – ask us about interest free finance for treatments.